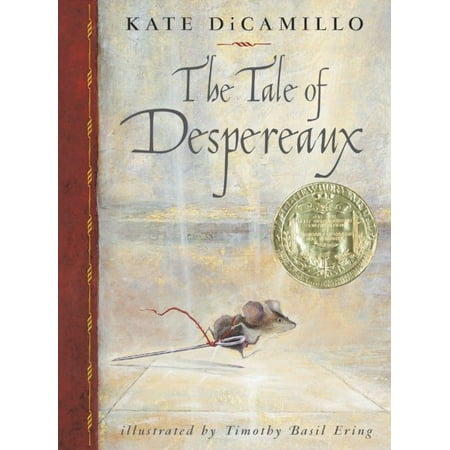 A classic fairytale, a heartwarming romance, an animal lovers dream, Kate DiCamillo's fantasy fiction story is a lovely read.

It follows Despereaux Tilling as the main character featured on the cover of the book.
Get the book! click here
Once Upon A Time
A mouse born in a castle, the only one of his litter to survive. He dreams of being a hero, the knight in shining armor, and of course, getting the princess. His older siblings and the entire mouse community declared him as strange, arousing many gasps and dramatic "Mon Dieu's" from his French mother which means "my god."

The brave mouse outcasted by his family takes a red thread and a needle to war in this evocative, plot-driven work of art. Will he get his princess?
☆☆☆☆☆ – 5 stars